For his new single, California-based producer, David Provenzano steps away from pop music to make something more indie and intimate
Sometimes I look back at 2019 and think that we all knew subconsciously that something bad was coming in 2020. On one hand, 2019 didn't top the charts as one of the best years; with the unprecedented wildfires, mounting global extinctions and Donald Trump's antics, there were a lot of people ready for 2019 to be over by the time it was November. Just imagine the surprise we felt when 2020 decided to tell Father Time to hold its proverbial beer.
If only our future self could have come back to 2019 and warned us of what was about to happen.
Then you look back at some of titles of songs that have been released this year and it makes you think: did we know that something horrible was coming? In most cases these are songs that were written in 2019 and released before the pandemic was even a thing, but you see song titles like What Are We Gonna Do," "Set Me Free," "Let's Get Out," "Make It Right," and you can't help but think that there was some kind of collective consciousness guiding songwriters to capture the coming pandemic.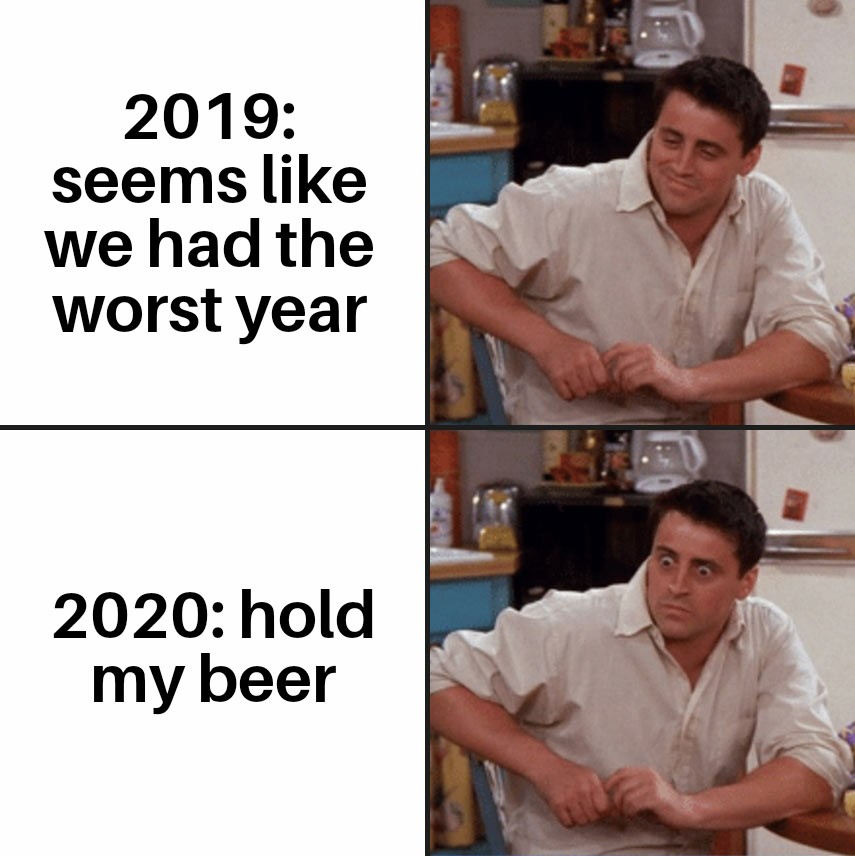 I found this to be the case with the latest EP from Margot Polo — the solo project of Southern California-based producer David Provenzano. Late last year Provenzano released a new 5-track EP called OOHYEAHYEAH. Seems like an innocent enough name. But then you look at the track names — "Let's Get Out," "The Feeling," "Poison" — and you start to thing that Provenzano knew something we didn't.

In fact, Provenzano admits that the album was all about escapism, saying that the album was "about the different ways, healthy and unhealthy, that we yearn to transcend reality. That might be through something dangerous, like substance abuse. Or it might be a road trip, a relationship. A night out with a mysterious stranger. The lyrics are not very autobiographical; they're fantasy, my own preferred mode of escapism."

Okay, true, there is no sign of a Nostradamus-esque pandemic premonition in Provenzano's explanation. But still, he was writing about escapism in general. The sort of escapism that so many people going through this global pandemic are yearning for right now. I think he unknowingly wrote an EP that feels very resonant today.

Fast forward to a month ago: Provenzano has released a new single called "This Old Thing." With this latest single he writes with the current global situation in mind and fully embraces the idea of escapism, changing his sound stylistically in the process.

"Things have felt pretty heavy in the world, and I've truly felt the need to escape and to try and provide the soundtrack for others to escape with me," explains Provenzano when talking about the new single. "I've been feeling this hunger to be more genuine and open, and to reconnect with the emotional side of writing. Songwriting is a totally different experience when it's just me and my guitar. I forgot what it was like to try to make a song sound gentle and beautiful, express a distilled feeling, and connect with a listener that way."

"This Old Thing" is a nostalgic, emotive indie ballad with lush vocals, minimalist instrumentation, ambient electric guitar, and piano. For fans of Death Cab for Cutie, The Album Leaf, Glass Animals and SYML I think you will enjoy Provenzano's new direction.

Provenzano continues saying, "This song is a shift for me stylistically. In this track, I reconnect with my indie and emo roots, back when I played in Bay Area bands in the early 2000s. The lyrics are about resurrection, trying on the verge of loss to save something precious: a relationship, a dream, or faith. I realize that this might seem like an odd-ball release for me on the heels of my EP. I guess a part of me is still just that earnest, emo kid from San Jose, California, listening to Death Cab and The Album Leaf, playing music with my friends, and learning to cope with being a human. I don't know if this will be a one off, or a new chapter in my writing life, but if any of you connect with this song, even in some small way, it will mean so much to me."

Margot Polo – This Old Thing Margot Polo – Let's Get Out